MIPAR Spring 2018 Events
We have something for every Social Science Researcher!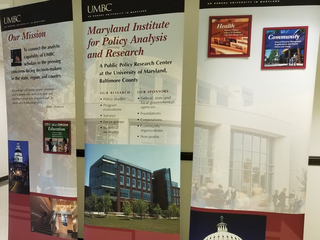 Check out the Spring semester offerings from MIPAR:
Have a great research idea, but no one to collaborate with? 
Meet your match: Researcher's Speed Dating
Friday, February 16th at 10am – 11:30am in Sondheim, RM 414
Doing Engaged Scholarship? Join us for the first organizing meeting…
Engaged Scholarship Mentoring Circles
Bring your brownbag lunch and we'll supply the rest!
Wednesday February 28th at 12pm – 1:15pm in Engineering, RM 023
Break away before Spring Break for the Social Science Water Cooler
Monday March 12th at 3pm – 4:30pm in Math & Psychology, RM 322
A discussion about timely issues and cutting edge solutions in the Social Sciences with tea, cookies, and YOU
Don't miss the second installment of MIPAR's Grant Craft Workshop: Return of Grant Craft
Friday April 27th in Sondheim, Rm 414
Breakfast at 9am, Workshop 9:30am – 12:30pm
Get hands on training in government grant writing and review for the Social Sciences with grant experts from across UMBC and successful CAHSS grant holders.